THE BOUTIQUE FAMILY OFFICE
for Private Equity Partners
Award-winning, multi-family office custom-built to meet private investing partners and families at each stage.
Founded by Private Equity Partners, for Private Equity Partners
Cresset was created by entrepreneurs Eric Becker and Avy Stein who spent decades as private equity investors. During their careers, they started and backed over 150 businesses, and launched eight funds totaling $8B.
As they explored options for managing their own families' wealth, they were struck by the limitations of existing wealth management approaches, including the lack of sophisticated advice and access to an ecosystem of direct private investments.
They built what they couldn't find – a multi-family office dedicated to PE partners and founders. Cresset Asset Management now has over $40B AUM, and is a Barron's and Forbes Top Advisory firm with True Fiduciary® Standards that put your interests first.1
Secure your financial wellbeing at each stage of your trajectory.
You deserve to have a family office. Now you can.
We built Cresset to provide opportunities–which were once only available to multi-billion-dollar families–to private equity partners, CEO founders and entrepreneurs. Thinking like a ten billion dollar single-family office, we developed an award-winning platform to deliver the same resources and experiences at a fraction of the cost, at each stage of your life.
Bringing together the resources you need, when you need them.
Client
& Families

/Employee Owned
Join a community of entrepreneurs for events, insights, and thought leadership.
Mark Cuban
Entrepreneur & Business Owner
Laura Alber
CEO, Williams-Sonoma
Suneel Gupta
Entrepreneur & Founder of RISE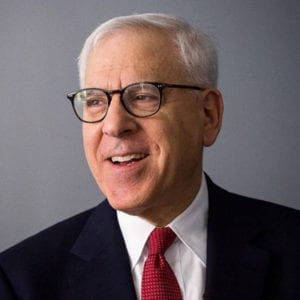 David Rubenstein
Founder, The Carlyle Group
Don Thompson
Former CEO of McDonald's
Diane Von Furstenberg
Fashion Entrepreneur
& Legend
Lindsey Vonn
Olympic Gold Medalist, U.S. Ski Team
Jim McKelvey
Entrepreneur &
Co-Founder, Square
Ursula Burns
Former CEO of Xerox
Cresset is an Award Winning Family Office
Algorithm based on qualitative and quantitative data developed by SHOOK Research. Awarded 4/4/23 for data as of 9/30/22. Cresset paid no application fee to participate.
Rankings developed by Barron's using proprietary algorithms. Awarded 9/15/23 for data as of 6/30/23. Cresset paid no application fee to participate.
Independent judges make determinations based on industry recommendations and a submitted application. Awarded 2/17/22 for data as of 7/31/21. Cresset paid no application fee to participate.
Have your family office in place before your next move.
What you do today can impact your future for decades—or generations—to come. Start with an integrated team to help meet your goals.